2017 Annual International Conference: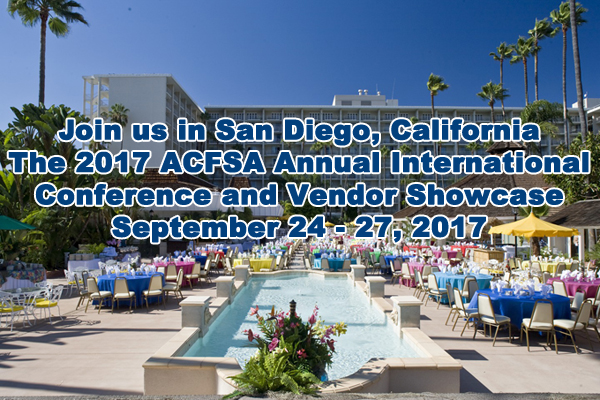 Town and Country, San Diego - 2017 Conference
(Tentative and subject to change)
Click here for more conference information
Mission Statement
Develop and promote educational programs and networking activities to improve professionalism and provide an opportunity for broadening knowledge.


Join ACFSA Now!
2017 ACFSA Officer Nomination
The nomination period for 2017 elections ends on May 15th, 2017
(Must be postmarked by Midnight)
Positions Include:
Vice President-Elect/Treasurer
Secretary
Region II Director
Region IV Director
Professional Partner Liaison - Food
ACFSA Message Board
If you haven't been to the ACFSA Message Board lately, then you are missing out on the best opportunity to interact with your peers in the Correctional Food Service Industry!
Join in the conversation today!
(Must be logged in to view threads)
Thanks for attending the 2016 Conference!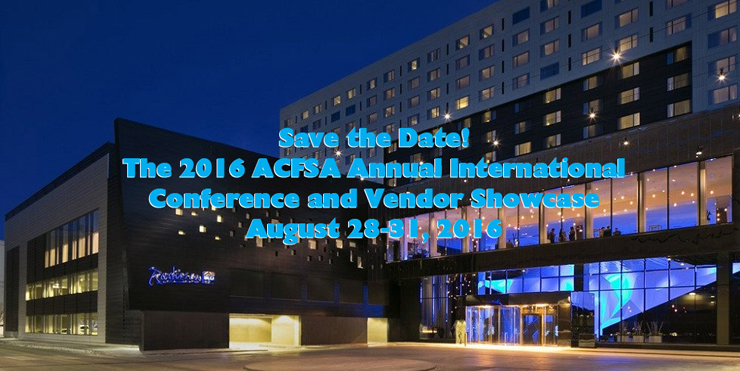 2016 Conference Page
2016 Presentations/Handouts
Conference photos on: