2016 Annual International Conference:
Mission Statement
Develop and promote educational programs and networking activities to improve professionalism and provide an opportunity for broadening knowledge.


Join ACFSA Now!
ACFSA Message Board
If you haven't been to the ACFSA Message Board lately, then you are missing out on the best opportunity to interact with your peers in the Correctional Food Service Industry!
Join in the conversation today!
(Must be logged in to view threads)
Thanks for attending the 2016 Conference!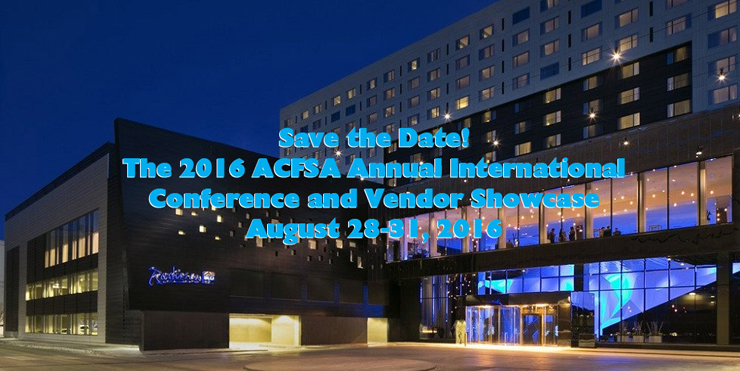 2016 Conference Page
2016 Presentations/Handouts
Conference photos on: