ACFSA is announcing its educational webinar series:
Business Continuity: How to stay in business during planned and unplanned renovations, especially natural and man-made disasters.
April 11th, 2017 - 10:00am P.S.T. / 1:00pm E.S.T.Cost:
Free for ACFSA members
Webinar Free for members; $49 for Non-Members
With a population of inmates and officers that must be fed on site, a correctional kitchen has few options when renovations are needed. A variety of interim solutions are available designed to keep your kitchen open and your population fed during any type of renovation, new construction or immediate need such as disaster response and recovery. These solutions offer what other methods cannot: accelerated project timelines, more economical pricing, and less disruption. The webinar will examine a variety of short and long-term solutions available for interim food preparation facilities, the features and benefits of each, planning guidelines, and project examples.
Kitchens To Go provides mobile and modular commercial kitchens for lease or purchase. Short and long-term solutions to continue or expand operation during renovation, new construction, or immediate need such as disaster response. In addition to cooking capacity, cold and frozen storage, warewashing, dining space, restrooms, laundry, and office facilities are available.
Step 1) Log in as member or Join ACFSA
Log in to ACFSA as a member
Join ACFSA
Step 2) Register
Register for Webinar
Speaker(s):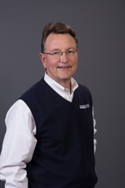 Ralph Goldbeck AIA
Kitchens To Go - Partner
Mr. Goldbeck joined Carlin Manufacturing in 1986 as Vice President of Design and Engineering. In 1997, Mr. Goldbeck purchased Carlin Manufacturing, Inc. from TCBY Enterprises, Inc., the world's largest manufacturer - franchiser of frozen yogurt. In January 2004, Carlin formalized its association with Kitchens To Go, LLC to form Carlin Manufacturing, LLC.
Mr. Goldbeck became a licensed Architect in 1984 and is a member if the American Institute of Architects. Mr. Goldbeck is board member of the Fresno Madera Counties Chapter of the American Red Cross and the Fresno Citizen Corps and chairs the Business & Industry Committee.
Before joining Carlin in 1986, Mr. Goldbeck served as Vice President for an electrical engineering practice and as an architect for a private architectural firm, both based in Fresno, California. He is currently licensed as a general contractor and a commercial coach and vehicle manufacturer. He is married and has two sons.
---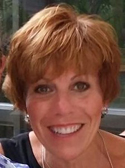 Amy Lewis
Kitchens To Go - Director of Marketing & Business Development
Ms. Lewis joined Kitchens To Go built by Carlin in January 2016 as Director of Marketing & Business Development and is responsible for marketing programs, brand management, and corporate sponsorships as well as driving business expansion through identifying, cultivating, and monitoring long-term growth opportunities from customers, markets, and B2B relationships. She also actively participates in determining and implementing the strategic direction of the organization.
Ms. Lewis is an entrepreneurial professional with a vision for sales, marketing, new-business development, and leadership and has wide-ranging experience driving product strategy and execution. Prior to joining Kitchens To Go she was Director of Marketing for SimplyThick, LLC. She also held positions with Hoffmaster, Inc., as Healthcare Sales & Marketing Manager and Carlisle Foodservice Products, Dinex Division, as a Product Manager. One of her greatest strengths is her demonstrated ability to energize and positively influence team members and customers.
Ms. Lewis is active with several industry associations holding Board and/or committee positions with the Association for Healthcare Foodservice (AHF), the Association of Nutrition & Foodservice Professionals (ANFP), the Association of Correctional Food Service Affiliates (ACFSA), the Modular Building Institute (MBI), and the Society for Hospitality and Foodservice Management (SHFM).
Ms. Lewis holds a B.S.B.A. in Marketing and a M.B.A. from Western New England University in Springfield, MA. where she currently serves as a member of the institutions Board of Trustees. She also volunteers for the University's Alumni Association and is a mentor in the AlumniLinks for Career Success program. She is married and resides in Mystic, CT.
---
Past Webinars
Want to view a past webinar's recording or slides?
Please login
Business Continuity: How to stay in business during planned and unplanned renovations, especially natural and man-made disasters.
(April 11th, 2017)
Medical Diets: A BOP Perspective
(January 10th, 2017)
Utilizing Professional Partner Relationships
(July 21st, 2016) - Webinar Recording -
PowerPoint Slides
Are You Ready for an Emergency?
(January 13th, 2016) - Webinar Recording -
PowerPoint Slides
-
EmergencyPreparednessChecklist
Norovirus (what it is, what happens if you have an outbreak, and steps to take to avoid an outbreak)
(October 15th, 2015) - Webinar Recording -
PowerPoint Slides