Resources
The National Restaurant Association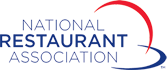 With support from the major national is the largest foodservice trade association in the world*—supporting nearly 500,000 restaurant businesses. In partnership with their state restaurant associations (SRA), they have more than 750 staffers working to empower all restaurant owners and operators to achieve more than they thought possible.
---
National Commision on Correctional Health Care



With support from the major national organizations representing the fields of health, law and corrections, the National Commission on Correctional Health Care is committed to improving the quality of health care in jails, prisons, and juvenile confinement facilities. In this we are aided by an exceptionally dedicated Board of Directors comprised of representatives from our supporting organizations.
---
North American Association of Food Equipment Manufacturers



is a trade association of more than 625 foodservice equipment and supplies manufacturers, that provide products for food preparation, cooking, storage and table service. NAFEM's biennial trade show attracts approximately 20,000 foodservice professionals and features more than 600 North American manufacturers.
---
Association of Nutrition & Foodservice Professionals



is a national not-for-profit association established in 1960 that today has over 14,000 professionals dedicated to the mission of providing optimum nutritional care through foodservice management. DMA members work in hospitals, long-term care, schools, correctional facilities, and other non-commercial foodservice settings.
---
School Nutrition Association



The School Nutrition Association is a national, nonprofit professional organization representing more than 55,000 members who provide high-quality, low-cost meals to students across the country.
---
American Correctional Association



For more than 125 years, the American Correctional Association has championed the cause of corrections and correctional effectiveness. Founded in 1870 as the National Prison Association, ACA is the oldest association developed specifically for practitioners in the correctional profession. During the first organizational meeting in Cincinnati, Ohio, the assembly elected then-Ohio Governor and future President Rutherford B. Hayes as the first President of the Association.
---
Academy of Nutrition and Dietetics



For the public, for Academy of Nutrition and Dietetics(AND) members, for students and for health professionals the Academy of Nutrition and Dietetics is your source for trustworthy, science-based food and nutrition information. The world's largest organization of food and nutrition professionals, AND is committed to improving the nation's health and advancing the profession of dietetics through research, education and advocacy.
---
National Institute of Corrections (NIC)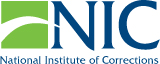 The National Institute of Corrections (NIC) is an agency within the U.S. Department of Justice, Federal Bureau of Prisons. The Institute is headed by a Director appointed by the U.S. Attorney General. A 16-member Advisory Board, also appointed by the Attorney General, was established by the enabling legislation (Public Law 93-415) to provide policy direction to the Institute.
---
American Jail Association



The American Jail Association (AJA) is a national, nonprofit organization that supports the professionals who operate our Nation's jails. It is the only national association that focuses exclusively on issues specific to the operations of local correctional facilities.