Chapter information
ACFSA is blessed with an incredibly active grassroots organization that involves members in states and provinces throughout the US, Canada, Puerto Rico, and other countries. Chapter events provide ACFSA members with informative guest speakers, professional seminars and continuing education, networking, vendor contacts, and fun "after-hours" socializing.
We expect that this area of the ACFSA website will be constantly growing as more chapters add pages filled with news and events.
State by state information:
Click on a state/province to view the chapter associated with it.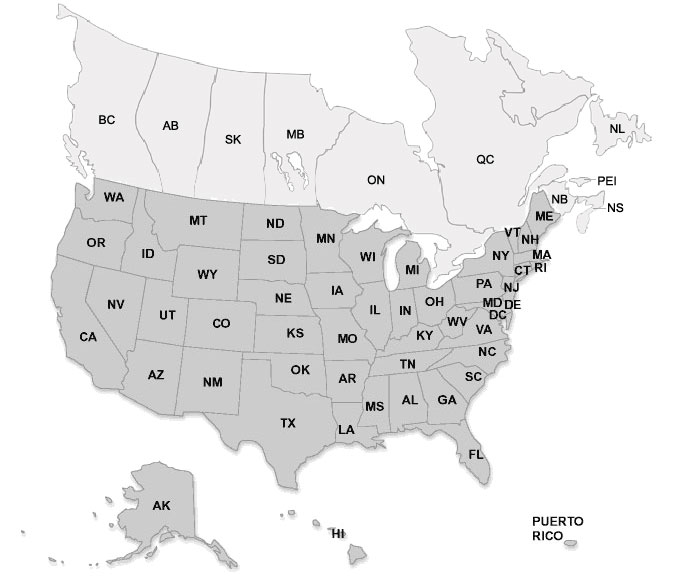 Chapter President
State and Provincial Contacts
---
Resources:
Chapter Sample Ballot
Chapter Financial Form
News Items
School Nutrition Association (SNA)
July 9th-12th, 2017

---
Webinar: Managing Diets in Correctional Facilities
July 11th, 2017

Webinar Free for members; $49 for Non-Members

Today there is a growing number of inmates in the prison population that require special diets due to allergies, medical conditions, and for religious beliefs. Listen and join in on the discussion with one of the top experts on this subject matter of managing special diets in a correctional facility.
---
CA Chapter Meeting
July 19th, 2017

---
Pacific Northwest Chapter Meeting
August 9th, 2017

---
American Correctional Association (ACA) Congress of Correction
August 18th-23rd, 2017

---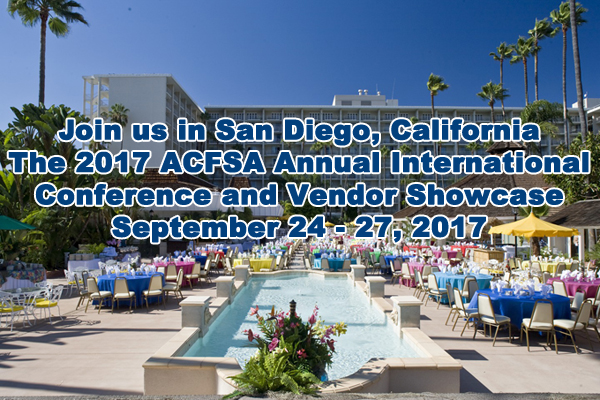 Annual International Conference
September 24-27, 2017
---